Contact
Pricing & Availability
If you're looking to buy Redi-Rock blocks or for Redi-Rock pricing in your area, please use the zip code search box below to view contact information for your local manufacturer.
Redi-Rock Corporate
At Redi-Rock International, we design the steel forms used to make Redi-Rock blocks, so we don't control block pricing or projects in local markets. We're happy to help you find your local manufacturer, but you can save a call by entering your zip code in the box above!
Phone: (866) 222-8400
Local: (231) 237-9500

Fax: (231) 237-9521
Email:
info@redi-rock.com
Featured Case Study
Emerald Hills Development - Sherwood Park, Alberta

"Construction timing led us to choose Redi-Rock. Because it didn't require tiebacks, we were able to install the blocks after everything else went in and solve our construction timing issue," the engineer said.

This project included:

Cobblestone gravity walls to support the roadway
A faux arch culvert to make the structure look like a bridge
Freestanding walls and caps to act as a barrier for pedestrians

The developers were so impressed with the results that they will be using Redi-Rock through future phases of the development!
Find us on Facebook and share your landscape photos with us!
Join our groups on LinkedIn to ask and answer questions about big block retaining walls!
Redi-Rock's Toolbox
Featured Video
Analysis Software
Did you know that Redi-Rock Wall Analysis Software can help you design Redi-Rock gravity walls? Check out the Analysis Software and view tutorial videos to help you get started.
News
Jul 31, 2014


Summit: Who Came?
This week, 82 Redi-Rock manufacturers convened in Traverse City, Michigan for the Redi-Rock Summit! The Summit was a 3-day training and networking conference for Redi-Rock manufacturers to learn the latest advances and best practices for the Redi-Rock product line!
Jul 28, 2014


2014 Redi-Rock Summit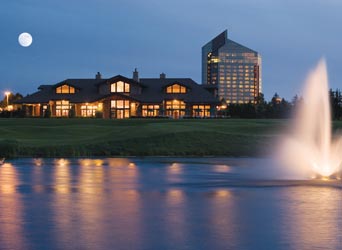 This week, 70+ Redi-Rock manufacturers are convening in Traverse City, Michigan to dig into engineering, production, marketing and a new Redi-Rock product. Ask your local manufacturer what they learned!