Paxton Precast
---
Your Source for Redi-Rock Retaining Walls in Central PA
At Paxton Precast, we know you need a retaining wall solution that is going to last through the tough Central Pennsylvania winters. Make your next project sturdy enough to stand the test of time and look good while doing it! Use the Redi-Rock retaining wall system to make your next project easier than you thought possible. We're your one stop shop for Redi-Rock retaining walls in the State College, Hershey, Lancaster, York, and Harrisburg areas.
Get Pricing
About Paxton Precast
---
Owner Dan Schlegel got his start as a contractor doing concrete work and bridge construction in the Harrisburg area, so when he heard about the opportunity to start producing Redi-Rock in the early 2000s, he couldn't pass up the opportunity. Since then, Paxton Precast has grown to serve the greater Central Pennsylvania area.
Contact Your Redi-Rock Expert
Betsy Wisniski Phone: (717) 692-5686 Email: paxtonprecast@comcast.net
If you've got questions about your next retaining wall project in Central PA, we've got answers! We'll even come to you and give a brief presentation over lunch so you can find out everything you need to know. Check out this page, then let's talk about how Redi-Rock can help you get your next job done.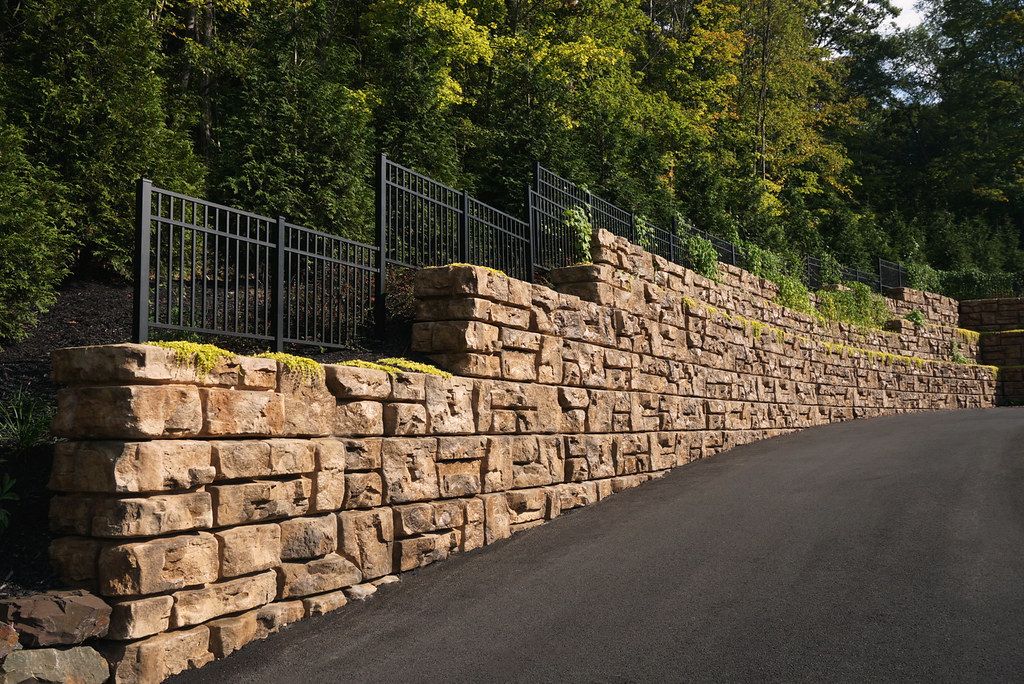 Before Building Your Next Small Block Wall in Central PA...
Imagine building a retaining wall that holds back the earth without geogrid, is fast to install, and looks great. With Redi-Rock large, precast modular blocks, you can delight your customers with a retaining wall that won't create huge excavation footprints or dig into property lines.
Most small block systems require geogrid reinforcement and deep excavations even for short retaining wall projects. But Redi-Rock's massive weight and patented knob and groove technology allow you to create tall gravity walls when you have a tight job that backs up to the edge of a property line or house. Use a block with a massive weight, not a massive footprint.
3 Reasons to Trust Paxton Precast for Your Next Retaining Wall
---
Engineering Resources
When you choose a retaining wall from Paxton Precast, you're backed up by the wealth of Redi-Rock engineering resources. From preliminary height guides to a Design Resource Manual, and even a free analysis software for designing gravity walls, the tools needed to solve the toughest retaining wall challenges in Central PA are at your fingertips!
Ease of Installation
Like giant Lego blocks, each Redi-Rock precast modular block has 5.75 square feet of face, so installation goes faster than laying multiple smaller blocks. Better yet, the easy installation process doesn't involve heavy lifting that will strain your back because Redi-Rock is machine set. As we like to say, Redi-Rock is for strong minds and weak backs.
Superior Aesthetics
Get away from the stamped look of drycast blocks and make your customers happy with the natural stone look Redi-Rock provides. Paxton Precast offers three natural looking stone textures crafted after real stone. The Ledgestone, Cobblestone, and Limestone faces are created from durable, wetcast concrete and can be colored to blend in with the surrounding countryside.
Previous Projects from Paxton Precast in Central PA
---
19th Century Stone Wall Repair Reopens Rail Line
When John Witmer discovered that the Old Pony Truss Bridge connecting Route 147 to his private driveway had collapsed and decking from the bridge had fallen onto the railroad track below, it was about 5:00 pm. His fast action prevented disaster for Norfolk Southern Corporation's scheduled 5:15 pm train. With the crisis averted, Paxton Precast offered up a fast solution to repair the failed natural stone wall. See how Redi-Rock was used to repair the 19th century stone wall, getting the roadway and rail line back open.
Sunbury Retaining Walls Withstand Hurricane Irene
The folks in Sunbury, Pennsylvania found themselves in a tough situation in 2010 as their riverfront on the flood-prone Susquehanna was losing about 18 inches of riverbank a year. Redi-Rock was chosen for the project because it could last through harsh winters, didn't require major excavation or reinforcement, and had the aesthetics to blend in with the look of the surrounding country. Read more about how the retaining wall solution performed when Hurricane Irene swept through a year later.
"Redi-Rock was the perfect fit to handle the critical earth retention demands of the stream bank stability, as well as provide the enhanced aesthetic features for the project, which are consistent with the architecture of this historic town."
Clint Hines, P.E. J.C. Hines & Associates Design Engineer, Bellefonte Riverfront