Upscale New Zealand Subdivision Chooses Redi-Rock for Expansion Plans
---
In real estate, location is everything - even if that means the site conditions are less than perfect for building.
Ruarangi Villas is an upscale residential development currently under construction on Mt. Albert in Auckland, New Zealand. The site promises beautiful views and easy city access, but sits on a severe slope thanks to the mountainous terrain.
Originally, the project used a different retaining wall system in its design. Then the developer was introduced to Redi-Rock. "He was impressed with the aesthetic appeal which it offered for his project," said David Hepburn, Duracrete Concrete Products Business Development Manager.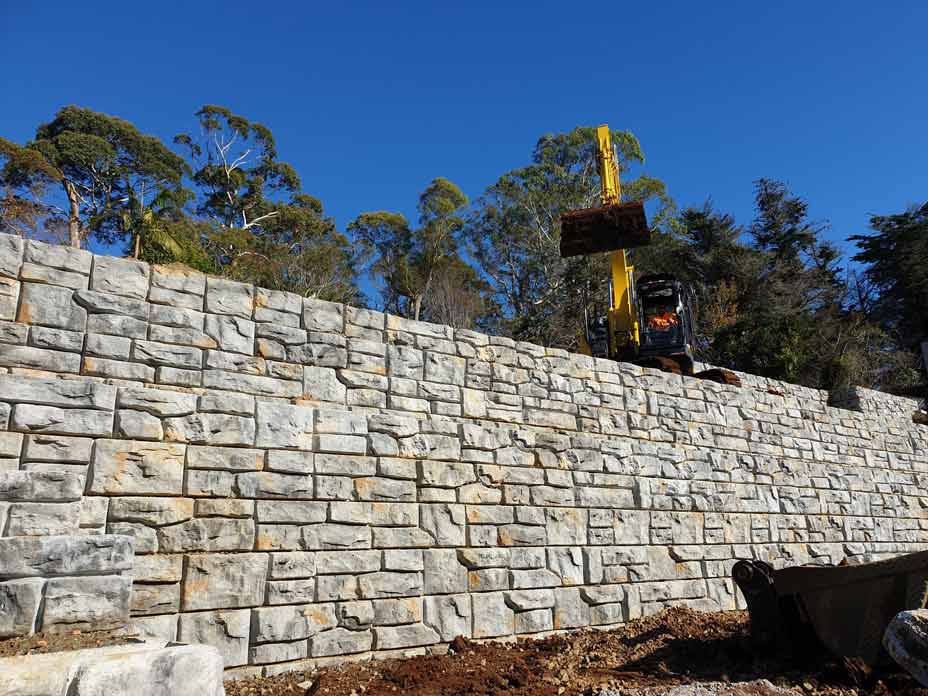 Duracrete provided a beautiful retaining wall solution to this upscale Auckland housing development.
Once the developer chose Redi-Rock, Trucon Transport delivered 56 block loads over a four month period. The project uses 1,513 gravity and reinforced PC blocks in the Ledgestone texture, totaling 8,611 square feet (800 square meters).
Hepburn said the developer is "delighted with the outcome," and thinks Redi-Rock sets the subdivision apart from others in the area. Stay tuned for more updates as this project gets closer to completion.
PROJECT DETAILS
Project: Mt. Albert Development #211 Owner: Ruarangi Villas Engineering: No. 8 Engineering LTD Installation: CIVIL+BUILD Manufacturer: Duracrete Concrete Products Year: 2019
PRODUCTS FEATURED IN THIS CASE STUDY
---
Ledgestone Texture Blocks - Redi-Rock Ledgestone blocks give projects a random, stacked stone look.
Gravity Retaining Wall Blocks - Massive, one-ton Redi-Rock gravity blocks rely on the sheer mass of each block to hold back the earth.
Positive Connection Blocks - Redi-Rock's revolutionary MSE system, where geogrid wraps through the block eliminating the chance of connection failures