Design Resource Manual
---
At Redi-Rock, we pride ourselves in providing you not only great retaining wall products, but providing you the technical resources you need to get the job done right. So, when you're looking to design with Redi-Rock, look to the Design Resource Manual. It's the ultimate guide for designing Redi-Rock retaining walls.
The Ultimate Technical Tool for Redi-Rock
---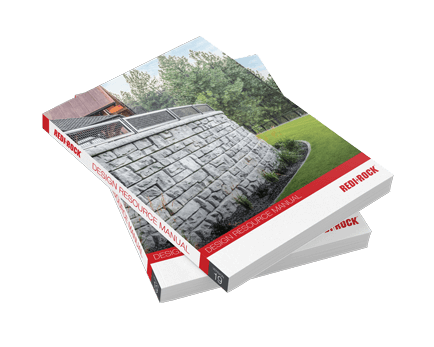 Fill out the form to download your copy of the Design Resource Manual. In it you'll find:
case studies
overview of every block in the system
preliminary design charts
block infill weights
setback options
construction details
testing data
Download Your Copy Today!